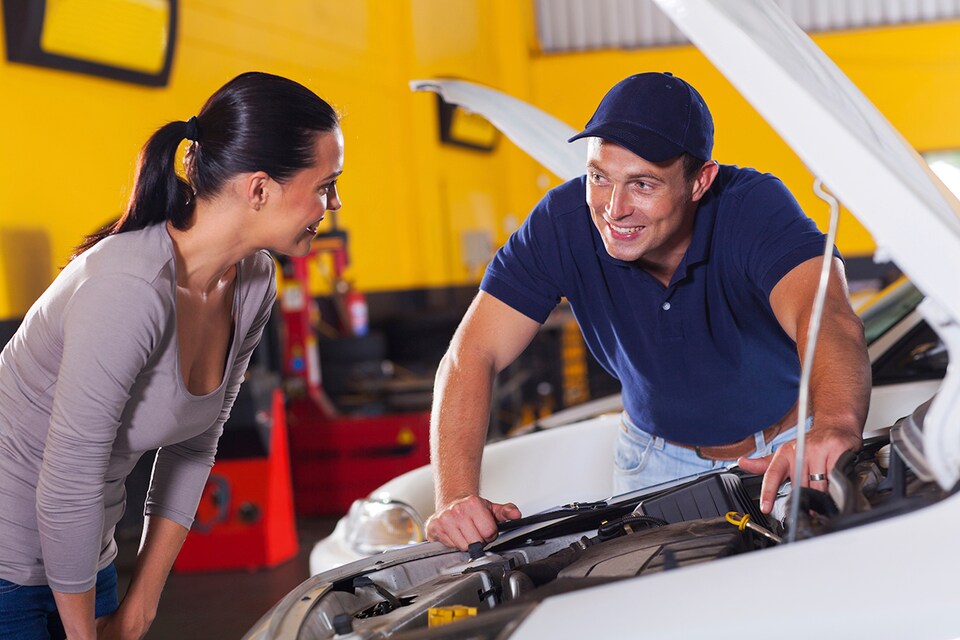 At Paul Thigpen Ford, we're here to help you enjoy the most convenient auto service experience possible. We know that your vehicle is important to you and you want to give it the attention it deserves, but sometimes, it can be difficult to know when and what different parts of your vehicle need to be serviced. To help you better understand your vehicle and what it needs, we're going to answer some frequently asked questions about servicing and the parts that go into your vehicle. From when you should have certain services performed on your vehicle to why it's important to use certain parts, we're here to help you get to know your vehicle and better keep up with its maintenance schedule.
Frequently Asked Service Questions
Why is it Important to Have Regular Oil Changes?
Getting your oil changed is one of the easiest and least expensive ways to keep your engine protected and performing at the highest level. Often referred to as the lifeblood of your vehicle, motor oil not only protects the engine from invasive dirt, debris and other pollutants, it also lubricates and cools the many moving parts to keep the engine working correctly and efficiently. When you don't get your oil changed during the recommended mileage intervals, it can cause a buildup in the oil filter, causing dirty oil to move throughout the engine and cause damage. That's why we encourage you to follow the suggested mileage intervals in your owner's manual or since the last time your oil was changed.
What is a Tire Rotation and Why Are They Important in Vidalia, GA?
A tire rotation is when you switch out the worn out front tires with the more well preserved rear tires. Front tires tend to get worn out more quickly because they turn with the steering wheel, while the rear tires only face forward. Rotating the tires not only helps you keep the same tires for longer and not have to spend money on new ones, it also improves the performance of your vehicle, offering better control, traction, stopping, acceleration, and efficiency, allowing you to enjoy a more confident driving experience around Baxley and Metter.
How Do I Know My Brakes Need to Be Serviced?
Your brakes are vitally important to your vehicle and your safety, and it's imperative to know when they need attention. The first way to know that your brakes need servicing is if they make a squeaking or squealing noise when you apply the brake pedal. If you hear this shrill noise, it means that the brake pads or rotors need to be replaced, as they're the first point of contact on the brake system. Another way to tell is if you need to apply more pressure to the brake pedal than usual to get your vehicle to stop. You may also be able to diagnose a brake repair if you feel a grinding or smell a bad odor whenever you apply the brake pedal.
Frequently Asked Ford Parts Questions
Why Should I Choose Genuine Ford Parts Over Aftermarket Parts?
Aftermarket parts are generally mass produced using cheaper materials, leaving them liable to break easier and they may not even fit properly in your vehicle. We only use and sell genuine Ford parts that are designed, tested and certified to be used on your specific Ford vehicle, allowing us to get the job done quickly and correctly every time.
Schedule an Appointment at Paul Thigpen Ford Today
If your vehicle is in need of servicing or repairs, we invite you to schedule a service appointment online or make the quick drive from Lyons, GA to visit our Ford service center in Vidalia today! If you perform your own servicing and need to get the correct Ford parts for the job, you can join us in our parts center and find everything you're looking for in the easiest manner possible today.
* Indicates a required field